GF5000PW - Floating Electric-Powered Potable Storage Tank Mixer
Certified to NSF/ANSI 61 & NSF/ANSI 372 standards.
Engineered For Potable Applications
All Medora potable tank mixing equipment are properly sized to your operation criteria including but not limited to tank volume (gallons), inflow rate (gallons / minute), and daily use rate (gallons / day).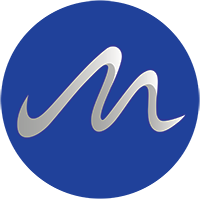 GF5000PW Key Features
Power System: Continuous operation on single-phase AC power.
Frame Construction: T316 stainless steel.
Floatation: Foam-filled high-density polyethylene (HDPE) floats.
Intake: 16" thermoplastic rubber intake hose with HDPE strainer.
SCADA outputs. Wireless options are available.
Disinfectant boosting capable.
Certified to NSF/ANSI 61 and NSF/ANSI 372 standards.
Excellent Medora warranty and more!
 
For more detailed information regarding this equipment model, please access other resource documents and materials included on this page.
 
Want to discuss your project?