AerationPlus© Lake & Pond Circulators
Affordable Circulation For Better Water Quality
 
The AerationPlus© is a completely submerged air-powered aerator circulator for areas where aesthetics are important. There are no moving parts or electricity in the water and it is safe to operate in high-use areas.
It is a perfect circulation solution for:
Docks & marinas
Swimming areas
Stormwater retention basins
Private lakes & ponds
Park & golf course ponds & waterscapes 
 
Easy to deploy. Easy to maintain. Easy on the wallet.

Everything you need is in the box!
 
The AerationPlus© Base Package includes:
1) AerationPlus© (Model 1800 or Model 2800)
2) Ultra-Quiet Air Unit (Standard or Deep Water Options!)
3) 100 feet weighted in-water air hose
4) 10 feet stainless steel chain 
5) 50 feet on-shore air hose
6) Concrete Anchor
7) Timer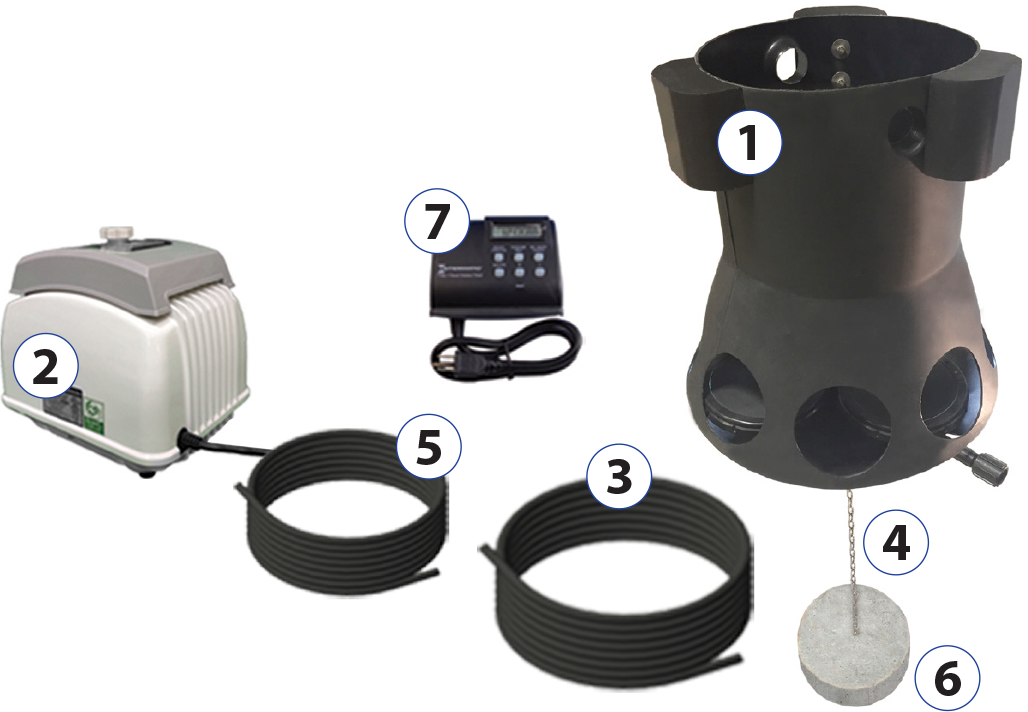 Controller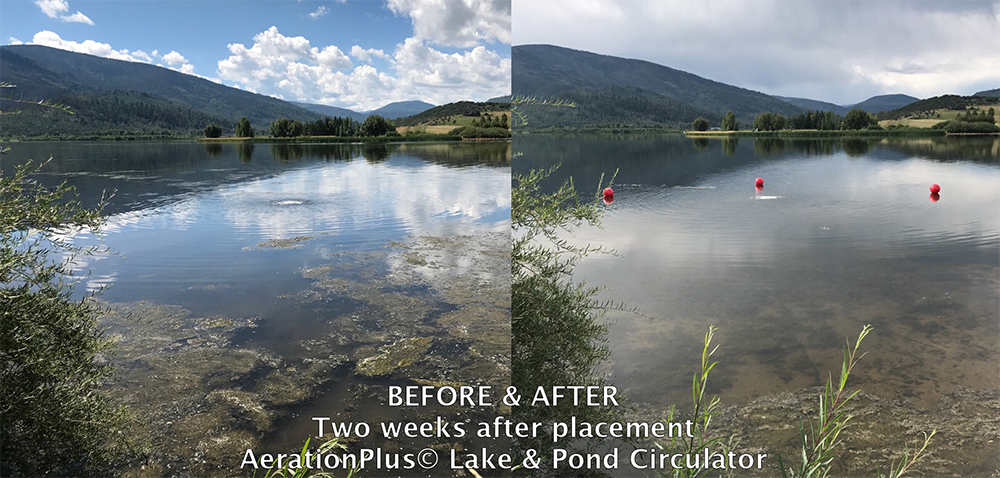 Operation Demonstration Videos
 
Need more information?