Tank Mixing & Spray Aeration Helps Stop "Flushing For DBP / THM Compliance"
Save water. Save money. Solve the problem.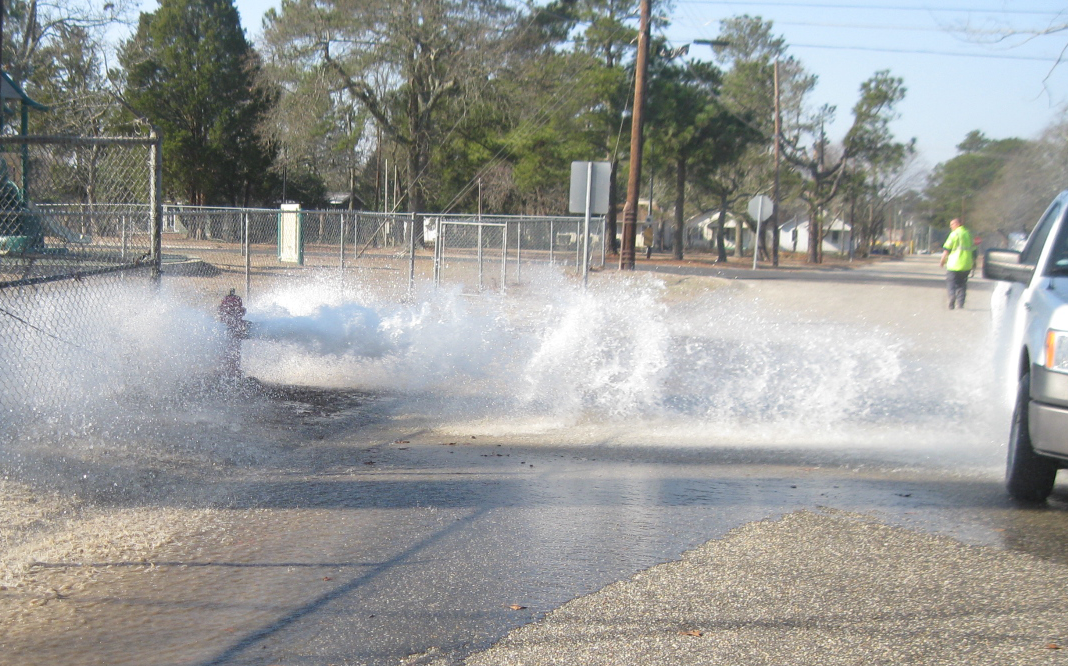 Disinfection By-Products (DBPs) can be very difficult to remove in certain areas of a water system especially dead-end & low demand areas where water can sit for an extended period of time.  In the case of trihalomethanes (THMs), the longer water sits, the more THM formation potential there is.  Many systems have had no other alternative but to flush out the old water and replace with more freshly treated resources in order to achieve compliance.  Overall, flushing is more prevalent than one may think and is even promoted as a best practice by some governmental agencies.  
To be fair, we divide flushing into two categories: System Maintenance and Makeshift Compliance.  There are some scenarios where flushing may be the most effective tool in the bucket for proper maintenance of a water system; however, flushing for the sake of compliance serves only as a short term, stopgap measure which wastes time, money, and precious water resources.
Why Waste The Water?
Tank Mixing & Spray Volatilization May Be The Simple Solution You Need
Water storage tank mixing alone has been proven to solve DBP problems while helping to maintain a consistent disinfectant residual (among other benefits).  For more critical DBP cases (i.e. high, out of compliance THM levels), efficient spray volatilization systems can step up to do the job.  Both mixing and spray volatilization systems are completely scalable to provide the best treatment for the real-world needs of any particular tank.
Instituting mixing and spray volatilization solutions for DBPs as an alternative to flushing doesn't need to be a long, difficult, and drawn out process either.  GridBee® SolarBee® products are specifically designed for quick & easy deployment with no infrastructure changes required.  Modular designs allow for scalable solutions and proper hydraulic considerations ensure effective & energy efficient treatment.  Less flushing needed means more money saved and more importantly, the best year-round water for your community.
Posted By- The GridBee® SolarBee® Team

Subscribe to The Mixer
News & Views Blog!