AP Series Air-Powered Mixers
Powerful mixing that doesn't break the budget.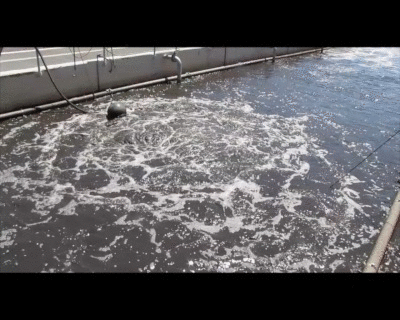 GridBee® AP Air-Powered Mixers combine patented mixing and focused flow technology with a clog-free, air-powered pump. AP Series Mixers have no moving parts in the water offering years of maintenance-free operation even in high MLSS (mixed liquor suspended solids) applications.
These versatile mixers are compact, lightweight, and easy to install by plant personnel and with a low purchase price. they have a fast payback in energy savings!
Air can be supplied by the customer's existing system or by our optional on-shore air units.Low-cost rentals are also available.

Lift / Pump Station Wet Wells Need Mixing.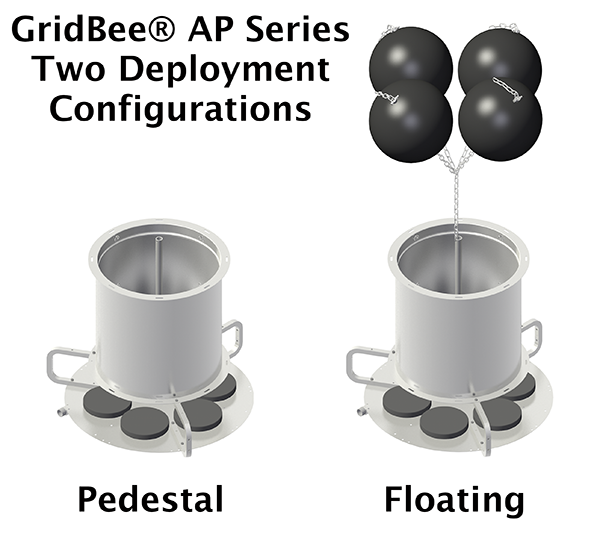 Pedestal Models: Designed for use in activated sludge wastewater basins, wet wells, lift stations, and industrial tanks and basins. Can be set on the bottom of basins to 50-plus feet in depth. 
Floating Models: These machines offer an adjustable intake depth and float at that depth to achieve specific water quality objectives; up to 100 feet deep or more for hypolimnetic applications. they are designed for use in lakes, stormwater ponds, and wastewater ponds.
Need more information?