IXOM WTS - Case Studies
IXOM WTS Water Treatment Systems is a part of the larger IXOM Watercare family providing practical, customised and innovative industrial water and wastewater treatment solutions for Australia & New Zealand. 
IXOM WTS also offers the entire IXOM Watercare product catalog including SolarBee®, GridBee®, MIEX®, and ResidualHQ©.
Some IXOM WTS products and services may be available in the United States, Canada and other countries outside the ANZ region.
 
Case Studies








---
---

IXOM WTS Case Study - Wastewater Treatment To Reduce Disposal Cost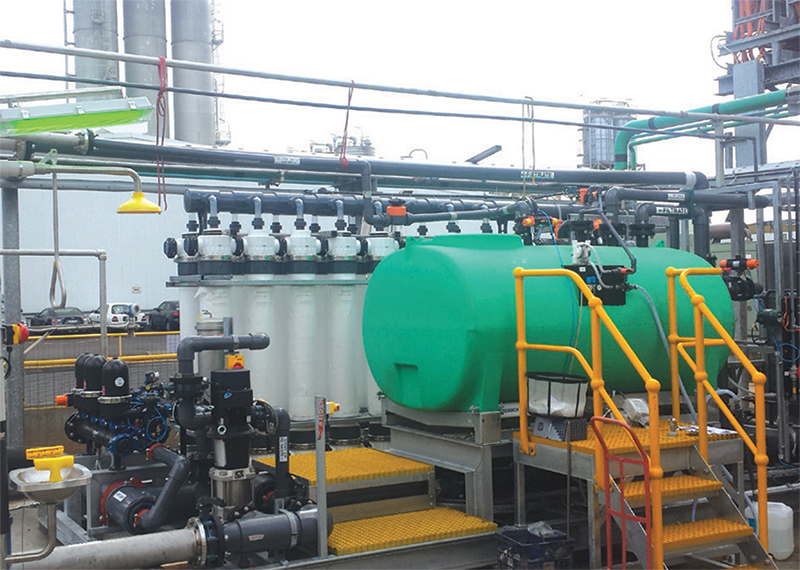 The Botany Groundwater Treatment (GTP) forms a major component of the Groundwater Clean-up Project being undertaken by Orica to remediate contaminated groundwater arising from former chemical industry operations at Botany Bay.
The GTP generates wastewater from clarifier and backwash processes at 32 kL/hr, all of which was formerly discharged to the sewer.
In order to reduce trade waste costs, Orica and Ixom investigated the use of...

  and read this Case Study.
---

IXOM WTS Case Study - Demineralised Boiler Feed Water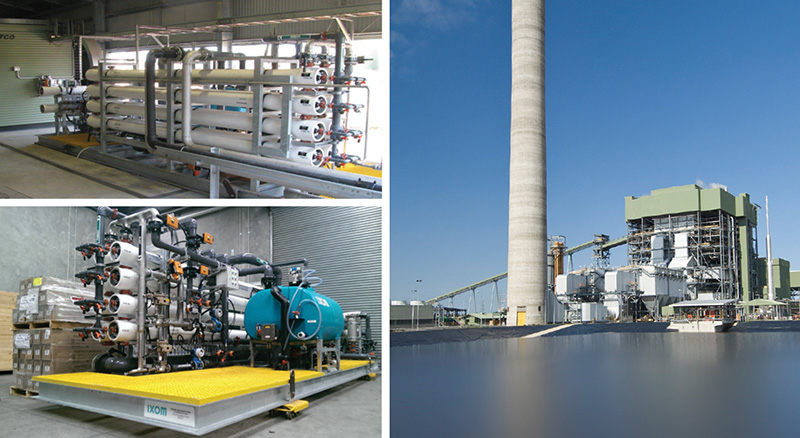 CS Energy uses Ion Exchange (IX) technology to demineralise bore water for the boiler feed. An average of 12,000 m3/month of demineralised water is produced. The IX resin is regenerated using sodium hydroxide and sulphuric acid.
CS Energy engaged Ixom to design and build a customised single pass RO plant to replace the existing "off the shelf" rental RO plant which was not suitable for long term operation.
The purpose of the RO plant is to pre-treat the bore water prior to the IX plant to...

  and read this Case Study.
---

IXOM WTS Case Study - Stormwater Clarification For Cooling Tower Feed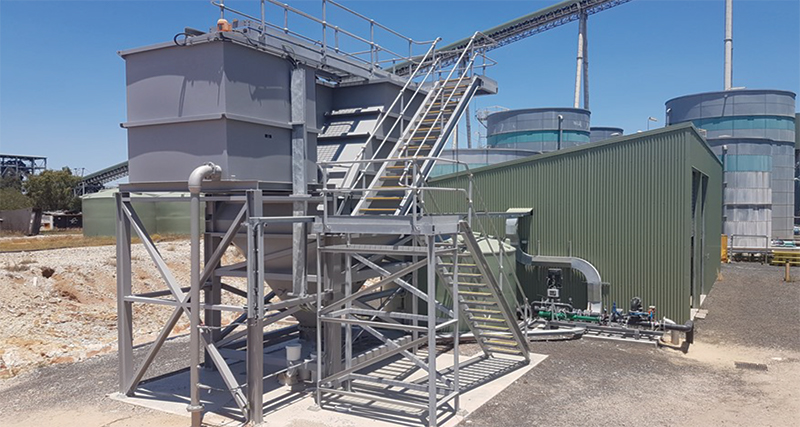 Ixom Water treatment Systems (WTS) succfully completed the delivery, commissioning and handover of a stormwater clarifier for CS Energy's (CSE) Kogan Creek Power Station near Chinchilla, QLD.
Prior to the project implementation, CSE was utilising bore water for the cooling tower make-up. CSE was looking for an alternate supply of water since the bore is over 25 km from the site and CSE has a limited extraction license.
WTS works closely with CSE to understand their...

  and read this Case Study.
---

IXOM WTS Case Study - 98% Sulfuric Acid Dilution Circuit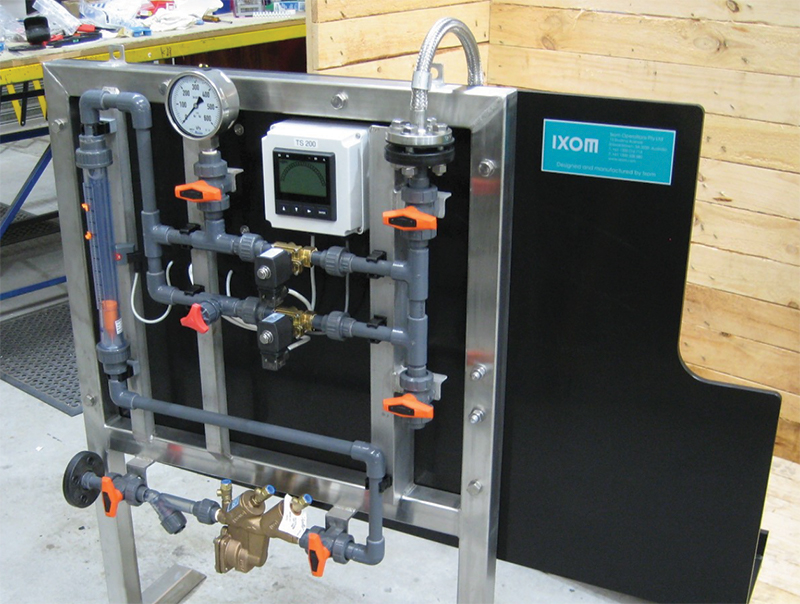 NT Power and Water operate a waste water treatment plant (WWTP) in Alice Springs. Part of this plant involves the dosing of sulphuric acid, until recently this has been with a 98% solution. However, concerns were raised regarding the safety and integrity of the carbon steel piping which carried the solution.
NT Power and Water engaged Ixom with their challenge and the experienced project team at Ixom investigated the problem and proposed an inherently safer process solution.
Ixom designed and constructed a singular skid which can...

  and read this Case Study.
---

IXOM WTS Case Study - Mine Influenced Water Treatment For Reuse In Underground Mining Operations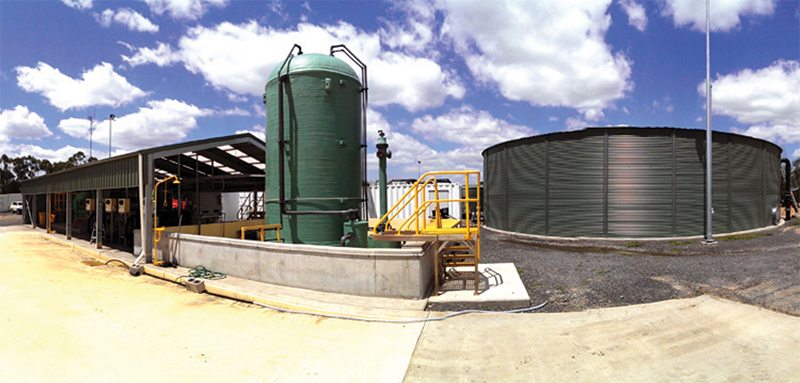 Oaky Creek Coal's mine influenced water inventory was at critically high levels. The mine also had to import raw water from a nearby river for its underground operations. At these levels there was a risk of long wall operations being temporarily suspended due to safety and operational concerns. Dewatering is expensive, time consuming and hinders continuous operation.
A solution was required to treat the mine influenced water and allow it to be used in operations thus minimising the volume of water imported, in turn driving down the water inventory.

  and read this Case Study.
---

IXOM WTS Case Study - Seawater Reverse Osmosis For Brine Production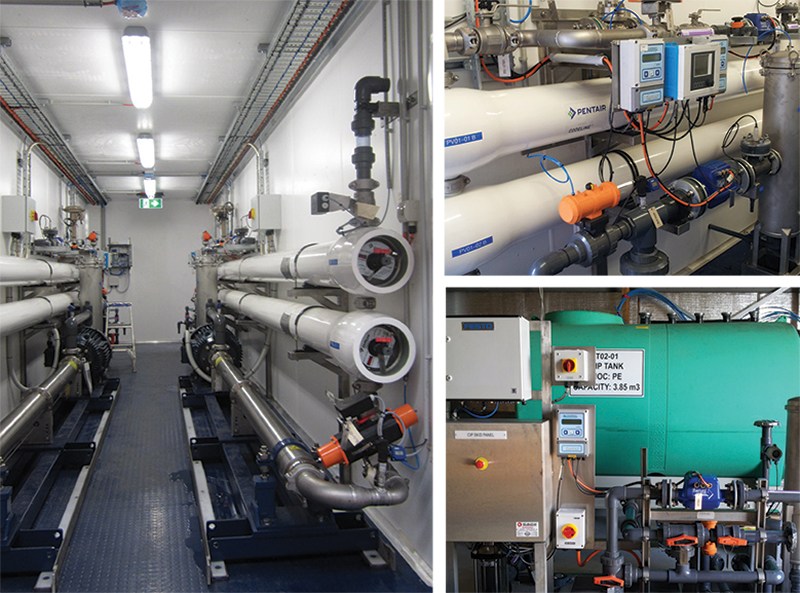 The client engaged Ixom to provide a Salinity Correction System for a fully automated 24 hours-7days operation without down time.
In the Salinity Correction System the brine concentrate is the "product", the fresh water permeate produced is the "reject" which is stored for other uses.
One of the challenges was that the RO plant will be required to operate to produce a consistent brine TDS of 50,000 mg/L, with the RO plant taking its feed from a seawater source subject to considerable seasonal variation in TDS concentration and temperature.
To achieve a consistent brine concentration with variable feed water, IXOM's solution was to blend reject brine from the...

  and read this Case Study.
---

IXOM WTS Case Study - Mine Water Treatment For Environmental Discharge 1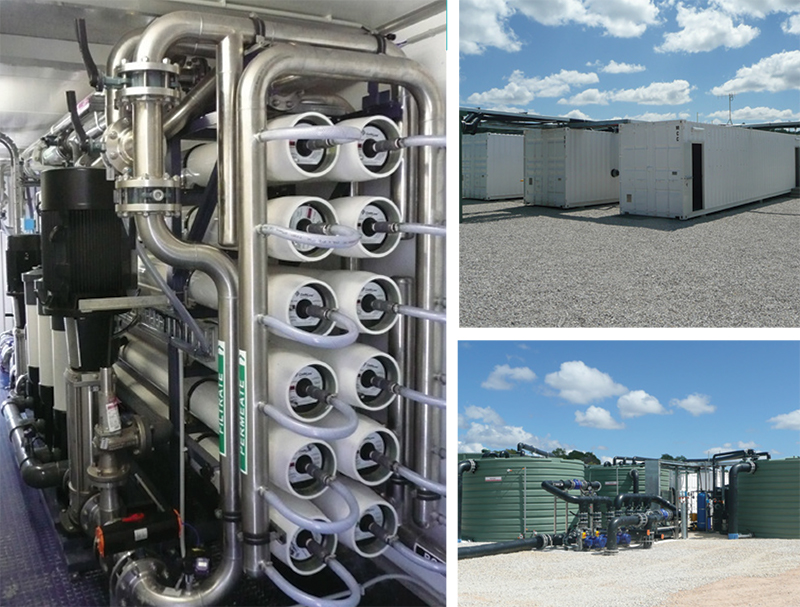 Underground water from different parts of the Ulan Coal mine is pumped to onsite storage dams.
The stored water volume is trending upwards with time.This problem is being compounded by rain runoff and ground water ingress into the mine area.
Glencore engaged Ixom to build a water treatment plant to take control of this upward trend and to eventually reduce storage volumes.
The IXOM solution was a fully containerised plant, to minimise site construction and...

  and read this Case Study.
---

IXOM WTS Case Study - Mine Water Treatment For Environmental Discharge 2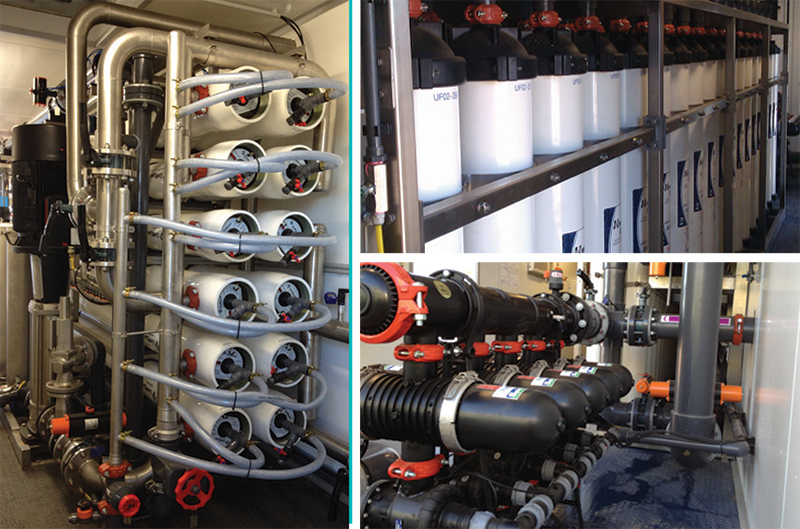 Peabody engaged Ixom to design and build a Water Treatment Plant (WTP) for their Wilpinjong Coal mine near Mudgee, NSW. The WTP is required to treat mine water that is currently stored in a number of dams on site.
The objective is to reduce the water inventory to minimise the risk of disruptions to mining operations. To achieve this, the water needs to be treated to a quality suitable for discharge to the environment to comply with the EPA discharge license agreement.
The treatment containers were designed, built and commissioned at Ixom's manufacturing facility in South Australia enabling fast...

  and read this Case Study.
---
---