GridBee® SN Series THM & VOC Removal Solutions
The Best THM Removal System On The Market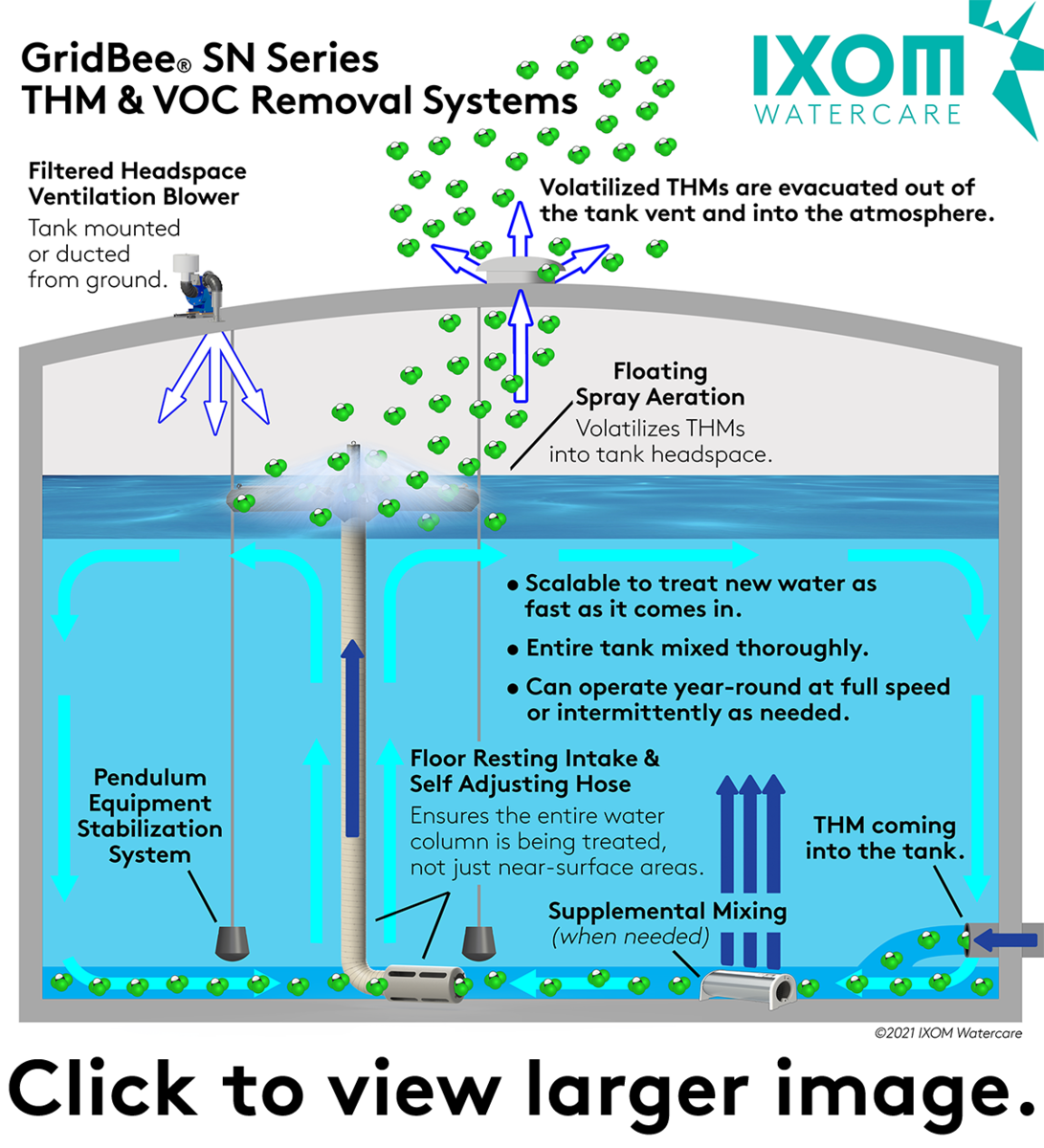 GridBee® SN Series THM Removal Systems are designed to provide maximum benefit most anywhere in the tank or along the line.  This equipment has received many, many positive reviews and is recommended for use by many large & small engineering firms across the United States.  
We build our trihalomethane reduction models through continuous factory testing and constant Customer feedback with existing equipment in the field.   Bolstered by mountains of data and current happy Customers, we have a very high confidence level GridBee® SN Series THM Removal Systems will achieve all Customer expectations. 

We can help you attain your goals anywhere in your system.

  about real-world THM removal results.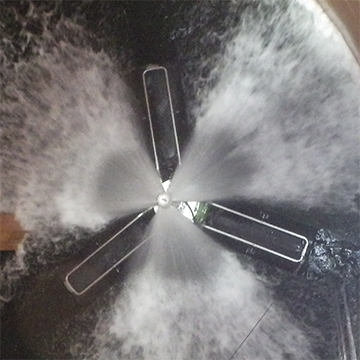 Effective & energy efficient spray volatilization takes into account proper hydraulic design for optimum results and no energy is wasted with head and friction loss.  Equipment can be uninstalled, moved, and re-installed to adapt to your system needs.  Headspace ventilation included & supplemental mixing is available as needed.
Performance Guaranteed.
Maintain Stage 2 DBPR Compliance
Minimize downstream THM formation
Energy efficient clog-free design
System size & energy requirements based the customer
Portable. No major infrastructure changes required

---
---
SN Series Equipment are completely certified to:
NSF/ANSI 61: Drinking Water System Components – Health Effects
NSF/ANSI 372: Drinking Water System Components - Lead Content (formerly known as NSF 61 Annex G).
Need more information?