Solutions for Wastewater Collection & Treatment
From the pump station to the plant, IXOM has wastewater solutions you can depend on.
IXOM Watercare offers a complete range of mixing equipment to fit virtually every wastewater basin, pond or wet well regardless of the treatment process used.  We tailor the equipment to your specific needs which greatly reduces the number of machines required and project cost.
 
Try Before You Buy!  Inquire about our pilot and rental programs!
 
Wastewater Applications
Facultative, partial-mix and total-mix ponds.
Activated sludge aeration & anoxic basins.
Lift/Pump Station Wet Wells
Water reuse / effluent storage ponds.
Odor capping of anaerobic ponds.
 
Wastewater Benefits
Provides improved mixing in all systems.
Reduces energy consumption by minimizing run time of existing aeration / mixing equipment.
Improves BOD and ammonia reduction.
Can be set to increase solids suspension.
Achieve better phosphorus removal.
Increases sludge digestion and reduces need for dredging.
Disrupts short-circuiting.
Reduces fecal coliform counts.
Odor mitigation & control.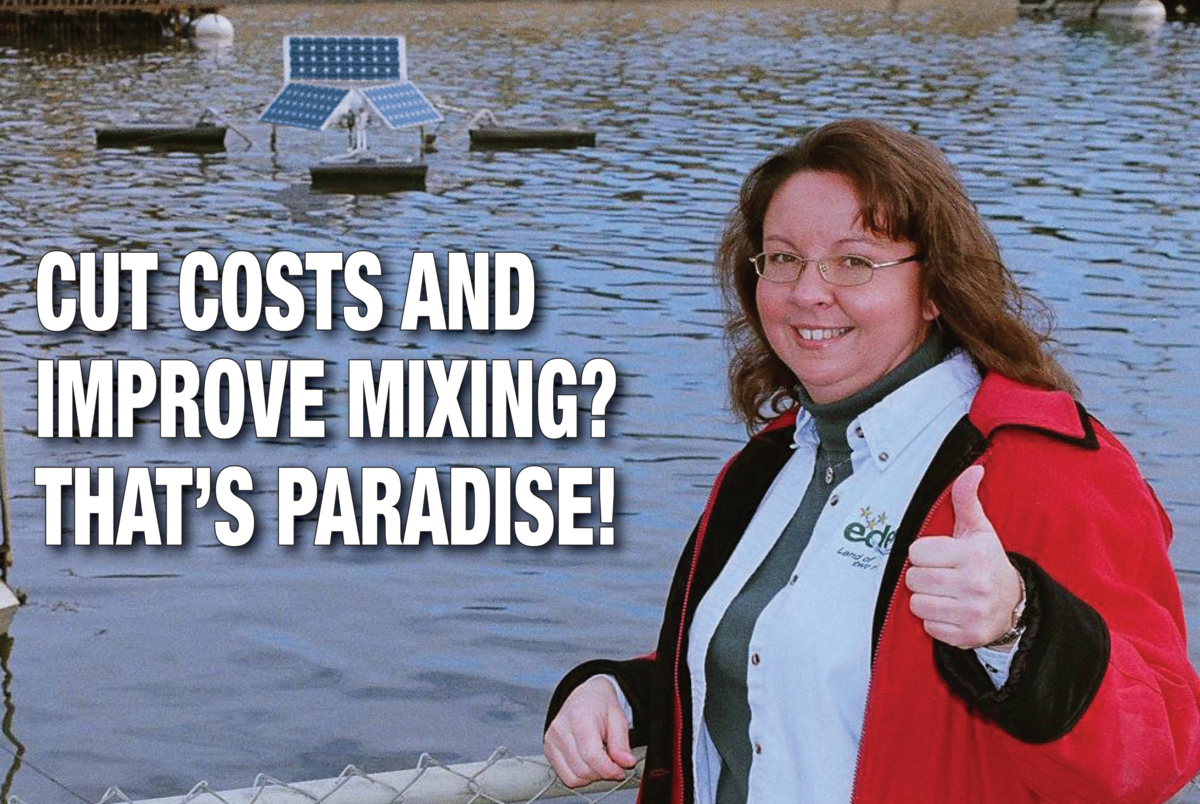 Mixing Equipment Features
316 stainless steel & non-corrosion polymer construction.
Intake designs specific to the application.
Factory delivery and placement.
Water testing & sludge depth testing available.
Power options to fit your application including:
Solar-Powered (SB Series)
Solar with Grid Back-Up (SB Series)
Grid-Powered (GF Series)
Air-Powered (AP Series)
No infrastructure requirements are needed in most cases beyond any basic wiring or the like (depending on equipment type).  All GridBee® / SolarBee® wastewater mixing equipment is portable, transportable, and easily relocated to another location if ever desired.  Add in SCADA outputs and other options to further integrate into your system!
We offer among the best parts & labor warranties in the industry and our IXOM Watercare Service Plans add another layer of convenience & protection unmatched in the business!
*There may be extensive tax benefits for private companies purchasing solar powered mixers which can greatly reduce the cost of the equipment!
Need more information?