3 Important Considerations For Successful THM Removal
Thursday, November 1, 2018
1) Trihalomethane (THM) removal is not one size fits all.
Make sure your system is properly evaluated.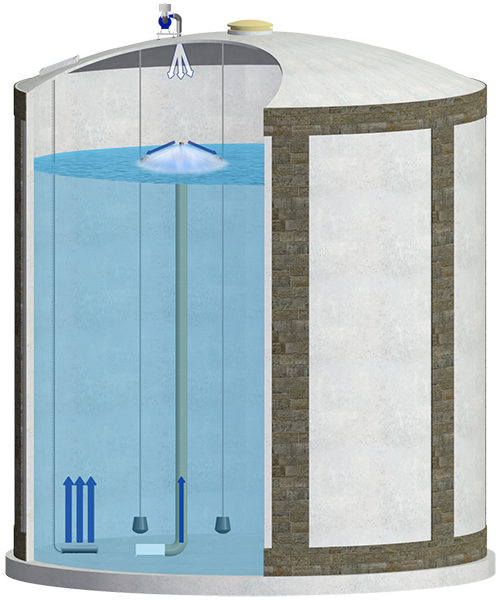 Most systems have unique characteristics that must be accounted for from the start.  Understanding how a given system works… volumes… fill rates… tank dimensions… inlet / outlet configurations… desired THM removal rates… are all critical for THM removal success.  Sometimes you just can't fit a square peg into a round hole and having the knowledge & experience to adjust is key.  
Medora Corporation has vast THM removal experience with thousands of successful projects.  We have the ability to tailor your THM removal system to fit your exact need.
2) Don't over look the importance of Factory Crews.
Make sure the right people put the equipment in place.
Factory placement ensures your THM removal system gets deployed by people who have "seen it all".  Factory Crews are continuously trained on the equipment and proper safety protocols.  They know the equipment inside & out and they've seen all kinds of tanks in all kinds of environments.  It's a safe bet they know how to get the job done and done right.  Their work also has the full backing on the Factory itself meaning an extra layer of protection.
Medora Corporation maintains nationwide Factory Crews and have a stellar reputation for unparalleled service & support.
Side note: The proof is in the pudding… Check out our Customer Comments!
3) Warranty & guarantees matter.
Make sure all your bases are covered.
You're making a big investment and you should have the peace of mind that you'll be taken care of should there be any issues.  When multiple entities become involved in a project, it can be confusing who is ultimately responsible for which warranties and which guarantees.  
Using a "single stream" company has big advantages.  You know you are dealing with the people who...
Designed it.
Manufactured it.
Sold it.
Deployed it.
and most importantly…
Warranties & guarantees it.
 
Medora Corporation does it all from design to guarantee.   We support our Customers start to finish and back it up with one the strongest warranties in the industry with a 100% performance guarantee.  
Successful THM removal projects don't have to be difficult and Medora Corporation is here to help.  Please feel free to contact us anytime to discuss your THM removal needs.