Prevent Ice Damage In Potable Water Storage Tanks
Mix your way out of ice trouble
Thursday, September 29, 2016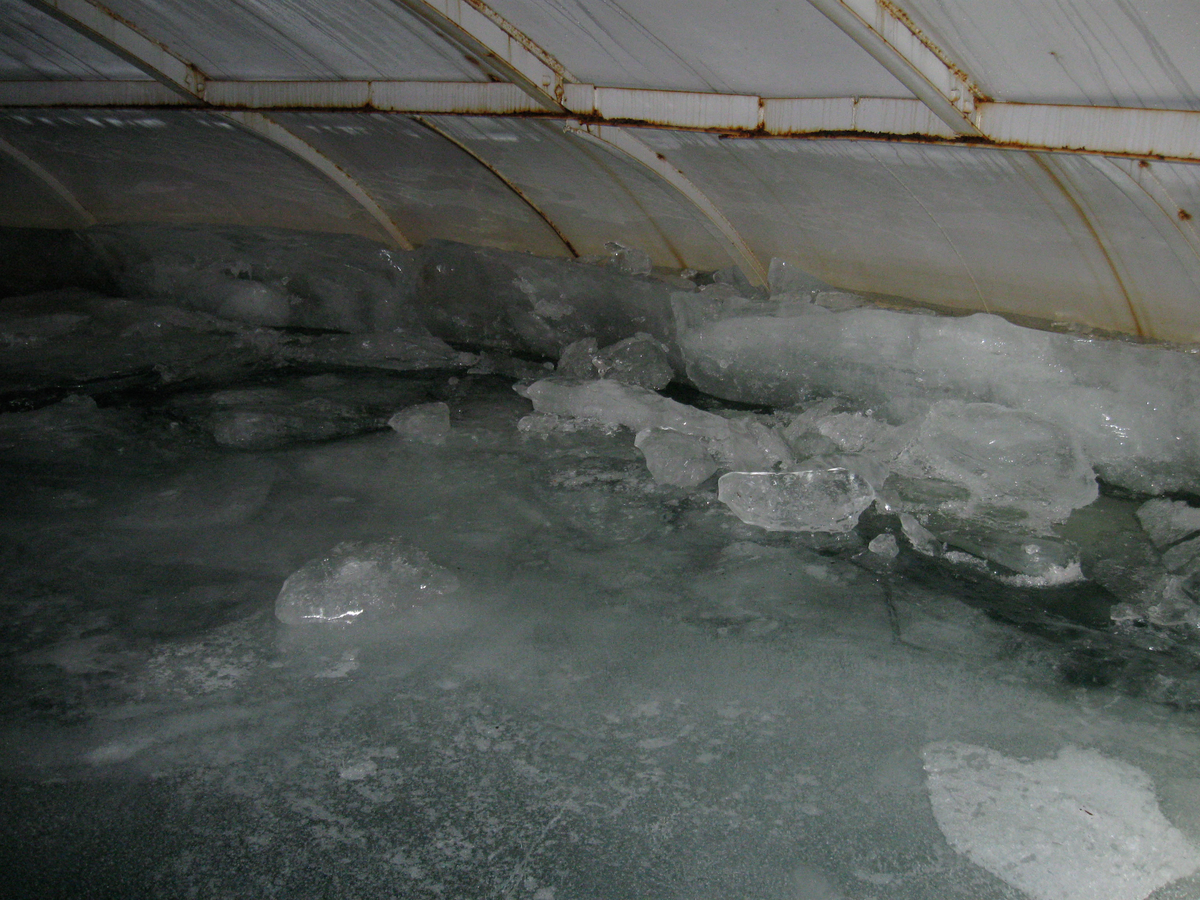 It never fails… The battle of Summer and Fall happens every year right on or around Labor Day weekend in North Dakota.  And most times, Fall wins in quick fashion.  Moving toward October, the brisk shiver of cooler temperatures serve as an all too familiar reminder that it won't be too long before the long prairie winter sets in.
We often joke that the best thing about a North Dakota winter is the tap water comes out refreshing and icy cold.  For those of us in the water business, that ice cold water represents the lingering threat of tank ice formation.  And we know, any substantial amount of ice in a storage tank can spell bad news.
A lot of factors come into play to determine whether a tank will form ice or not, the most obvious of which being "how cold and for how long".  You can't control the weather but there are steps you can take to help any situation you find yourself in.
Water exiting most treatment plants in the northern US is relatively warm (~40-45°F) in comparison to the freezing temperatures outside.  This warmer water contains essential BTU's (heat) and since most water pipes are buried, the water entering the distribution system is allowed to keep some of this all important heat.  Eventually though, this water is going to end up in a storage tank and the ice game begins.
Mixing Away Excessive Ice
Use and/or cycling doesn't necessarily prevent ice; however, making sure there is a consistent supply of warmer new water entering the tank is an important first step.  For the best ice prevention results, active mixing (such as GridBee® SolarBee® equipment) should be installed and implemented as part of your ice prevention strategy.  Mixing your tank ensures higher BTU water entering the tank is being effectively mixed into the entire tank volume to help fight off ice formation and keep any ice accumulations as minimal as possible.
When Use & Mixing Isn't Enough
Sometimes a tank just doesn't get used enough to bring in new heat. There may be options.  Please contact us to discuss your particular situation.

Winter is coming, that much is for sure and a little bit of preparation goes a long way. (visit our ice prevention page here) Please contact us if you're interested in implementing an ice prevention strategy with GridBee® SolarBee®.