Nitrogen Compliance
Work Both Sides Of The Problem
Mixing has benefits on both the aerobic and anaerobic basins in your plant.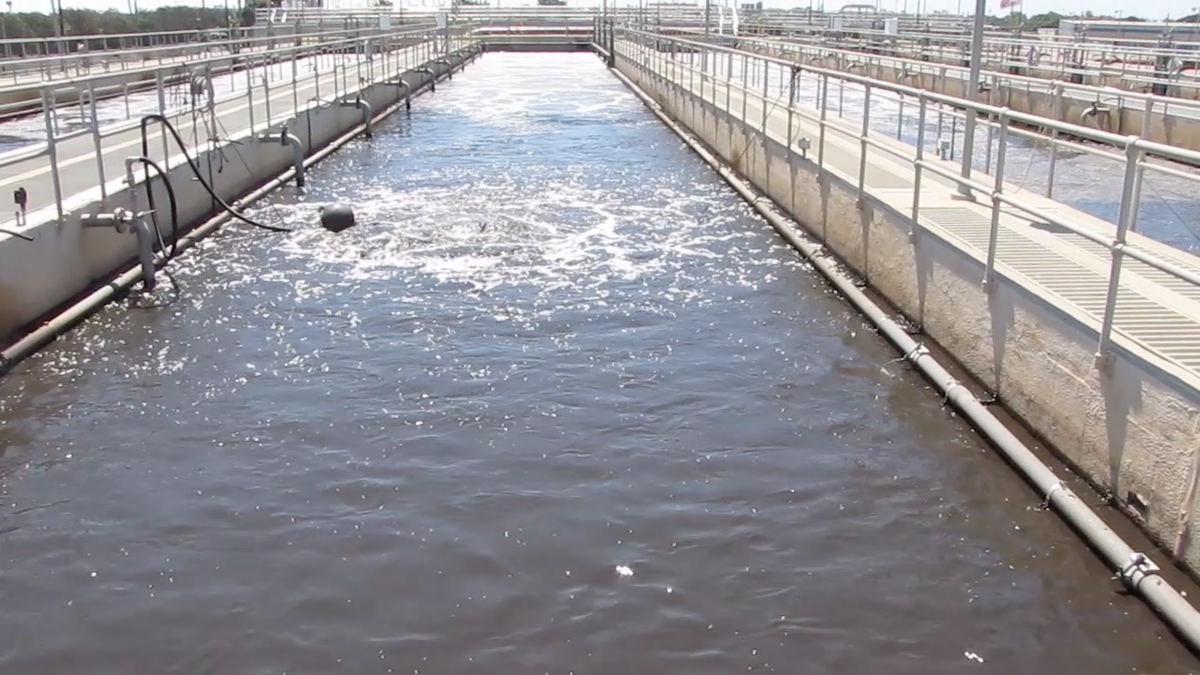 Aerobic Basins- In aerobic basins, most energy is used for mixing rather than aeration itself.  By integrating mixing only equipment in concert with aeration, you now have a system that can be dialed in to maximize treatment and energy consumption.  GridBee® AP Series mixers can supply all your mixing needs to keep solids from settling out while maintaining optimal BOD reduction and nitrification.
Anaerobic Basins- Mixing advantages don't stop on the aerobic side.  Good mixing on the anaerobic side is extremely important for denitrification and AP Series Mixers can help here as well.  This equipment can supply all the mixing needed and still maintain excellent anaerobic conditions for the best denitrification possible.
The Aerobic / Anaerobic Shift- And there are still other cases (especially in the Bardenpho process) where it may be possible to "have your cake and eat it too" by creating an aerobic / anaerobic shift at the back end of the aerobic basin to increase denitrification even further.  Since GridBee AP Series Mixing benefits both aerobic and anaerobic basins, a basin can be allowed to shift to an anaerobic condition on the back half of the aerobic basin to get a jump start on denitrification.
Good mixing helps in other places across your plant too!
More information here...
Please explore "Related Equipment" to find out which machines can help!
Need more information?
 Give us a buzz at 866-437-8076 or



through our website!