Water Selector™ Reservoir Withdrawal Management System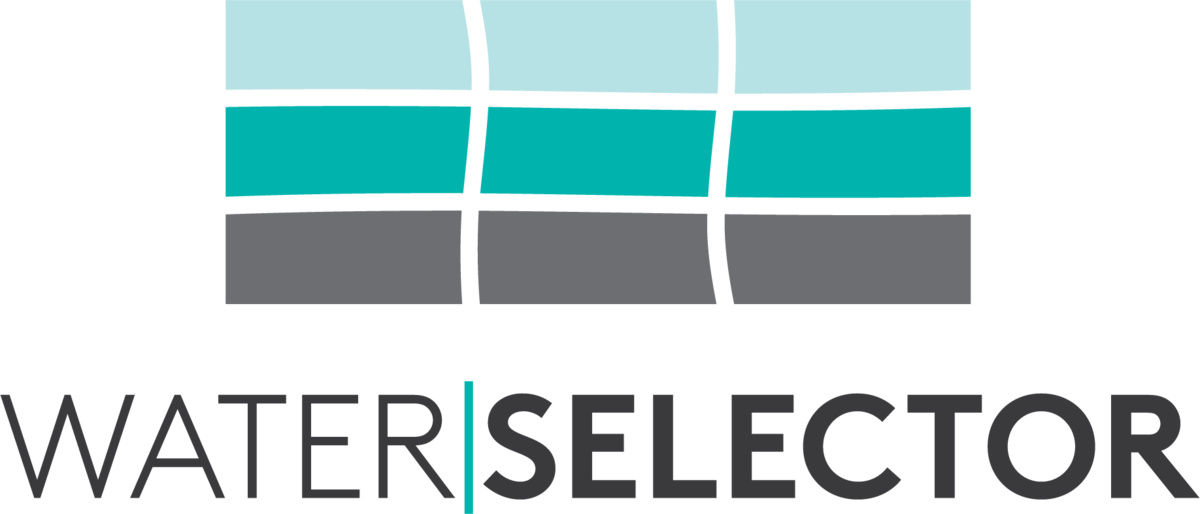 The Water Selector is a reservoir management and raw water pretreatment tool designed to allow your operators to understand and control the water quality drawn into the treatment plant influent in real time.
The Water Selector offers the ability to allow a thin profile of preferred water to enter the water quality isolation zone. Within this zone, only preferred water exists; therefore, only preferred water is permitted to enter the fixed gates of the intake; regardless of which facility intake gate is open.
 
MONITOR • SELECT • SEPARATE • (TREAT) • HARVEST
Lower treatment OPEX - Reduced risk of negative PR - Improved CIP
The Water Selector can be configured to fit your existing intake structure!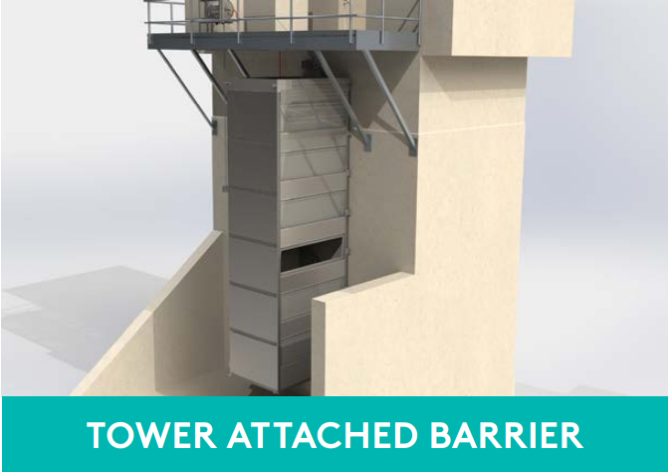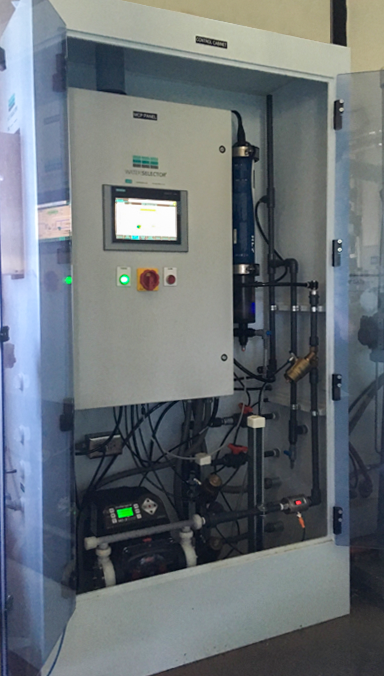 The Water Selector can integrate the PAMS Profile Analysis & Monitoring System to constantly track water quality in real-time helping you identify where the best water is for your treatment plant.
For those cases of epilimnion (upper stratified layer within the reservoir) high levels of taste and odor (T&O) and perhaps turbidity associated with algae, one or more of the Water Selector gates would be opened that is below the well mixed upper layer but above the oxygen poor lower depths. Therefore, with the lower fixed intake gate(s) open, only preferred water with lower T&O and yet also minimized iron, manganese, hydrogen sulfide and organics is permitted into the water quality barrier making treatment easier, less costly and with reduced risk of unacceptable treated water to the customer.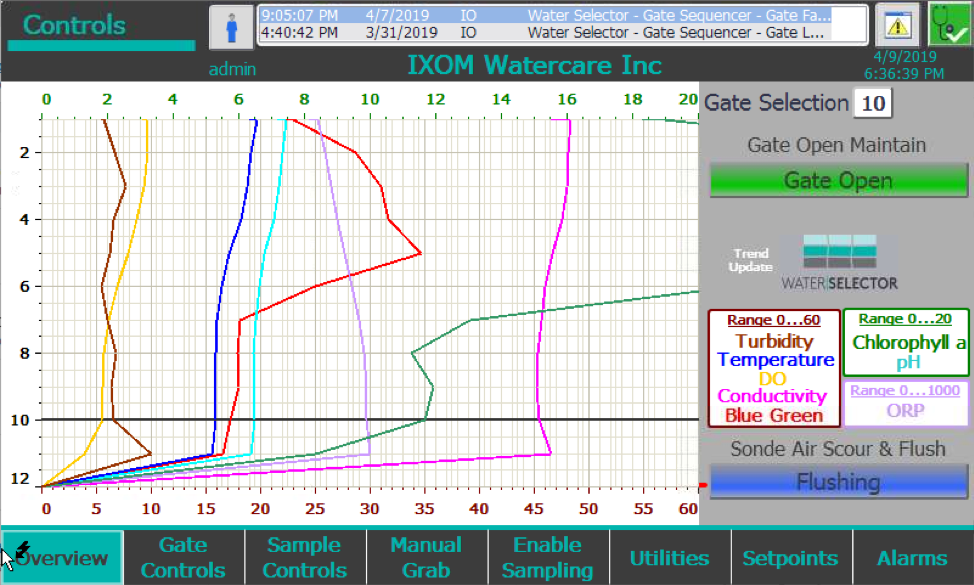 The monitoring and selection of preferred water works similarly for poor hypolimnion (bottom stratified layer) water quality withdrawals and turnover events where real time profile monitoring allows operators to proactively determine where the best raw water exists and then choose to allow only that water to enter the intake structure.
Once isolated within the water quality barrier, the Water Selector provides an additional benefit for the treatment plant; pretreatment capability. Residence time, contact chambers and dosing capabilities can be incorporated into the design of the isolation zone.
•Know what depth the best water quality was at any time;
•Be able to make proactive decisions regarding raw water quality;
•Be able to better manage the treatment risks and costs associated with raw water quality variations and transients;
•Be able to make better use of existing intake and treatment capabilities.
Want to learn more about the Water Selector?