PAMS Water Quality Profile Analysis & Monitoring System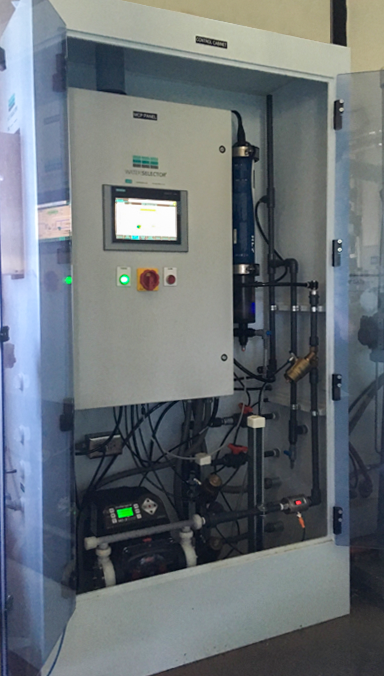 PAMS (Profile Analysis & Monitoring System) is a comprehensive, whole profile, real time and predictive water quality data monitoring platform for your lake or reservoir.
Constant water quality testing and monitoring can serve as an early warning indicator for harmful cyanoabacteria (blue-green algae) blooms as well as characterize seasonal limnological variations.
For drinking water source (raw water) reservoirs, real-time data and monitoring can help support intelligent withdrawal from the area of the water column with the best available water.                              
 
Extensive real time analysis is powered by the OTT HydroMet HACH HL7 multiparameter sonde which offers a large sensor suite providing continuous whole profile monitoring of up to nine (9) water quality parameters including:
Dissolved oxygen (DO)
pH
Turbidity
Chlorophyll a
Phycocyanin (cyanobacteria, blue-green algae)
Temperature
Oxidation reduction potential (ORP)
Conductivity
Depth

This system allows for easy access calibration & maintenance. Better yet, the sample flow cell allows for automated continuous profile monitoring without subjecting the HL7 to the elements!
PAMS also features exclusive All-Level Grab Sampling for on-demand sampling for laboratory or field analysis of additional raw water quality parameters (i.e. iron, manganese, alkalinity, TOC, hydrogen sulfide, nutrients, etc).
 
There are two options for deployment:
On land, grid-powered
On water, floating, solar-powered
 
And there are two options for sample point configuration:
Electric hose reel for variable depth collection or
Multi-point fixed depth method.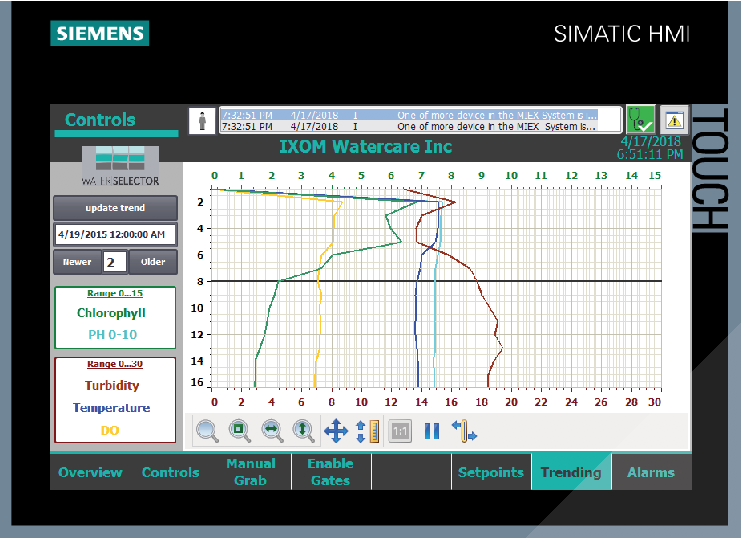 Both designs provide real time continuous multi-parameter analysis covering the entire depth profile. Operators can also manually select a specific depth to obtain water quality information or grab sample.
Need more information?