Raw Water Reservoir Active Circulation Solutions
Better water at your intake means better water for your plant...
and better water for your Customers.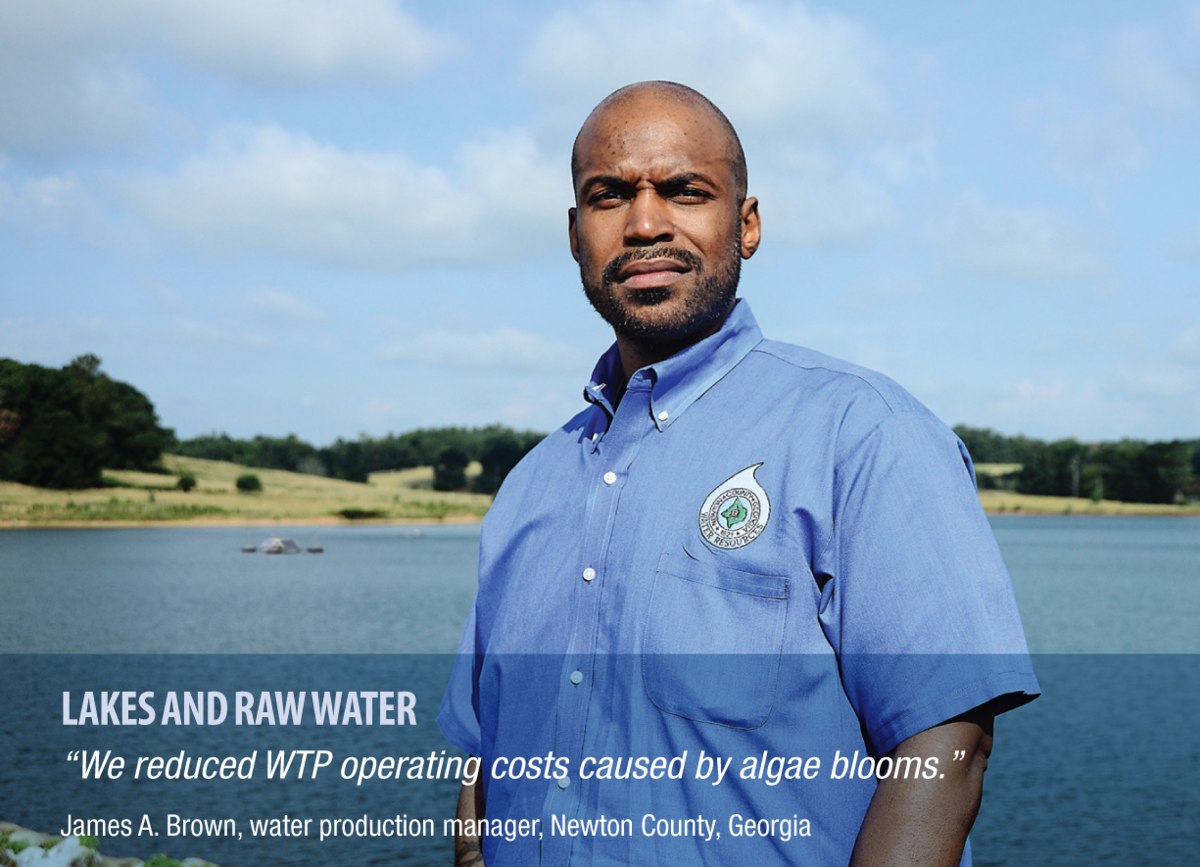 Of the 400+ lakes & reservoirs SolarBees have restored worldwide, about 50% of them are source water for municipal drinking water plants. In many cases, SolarBees have paid for themselves in the first year by carbon savings in the drinking water treatment plant and/or chemical savings in the lake.
Some have reported savings over $500,000 per year in plant operating costs compared to before they installed SolarBee® equipment!
How can circulation help my raw water reservoir?
Circulation by its nature helps the overall health of any waterbody.  By creating specific types of circulation (i.e. epilimnetic- "top water" above the thermocline or hypolimnetic- "bottom water" below the thermocline), various water quality objectives for your raw water treatment can be met.  
Problems such as cyanobacteria (blue-green algae) blooms and associated taste & odor (MIB, geosmin) are best controlled with epilimnetic circulation whereas iron & manganese and deep anoxic odor issues are kept in check using hypolimnetic withdrawal / circulation.
How We Achieve...


Need more information?